Looking for an in depth but easy to understand guide to the Keto Diet for beginners? Then you've come to the right place!
In the past few years the Ketogenic Diet, or just Keto Diet for short, has become hugely popular. Like insanely. With all the information available on the internet, it get intimidating.

Being the thoughtful and caring person I am, I've put everything you need to know about the Keto Diet in one place.

I've even included links to tons of scientific research in case you're a skeptic.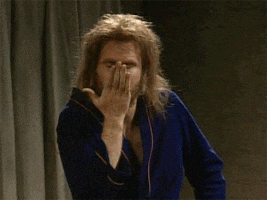 I get that there are hundreds, maybe even thousands of diets out there and everyone is entitled to their own preference and opinion. With that being said, I'm happy you're here!

I know there's a bunch of information here so don't feel like you have to take it in all at once! Bookmark this article or save it to Pinterest so you can go through it at your leisure.
Ok, ready? Let's get started!
This site participates in the Amazon Affiliate Program and this post may contain affiliate links. When you click, I will earn a very small commission if you purchase through these links. Keep in mind that I would never share any product or service that I don't trust. Read my full disclosure here.
Keep in mind, I am not a registered dietician or doctor so do not take anything I say here as medical advice. Consult with your physician before participating in any new diet plan. This is just what I have learned in my research and what I have experienced in my own life.
What is the Ketogenic Diet?
The Ketogenic diet is a way of eating that involves eating a very small amount of carbohydrates, or carbs.
Generally speaking, "a very small amount" of carbs for the purposes of the Keto diet is about 20 grams of carbohydrates per day. That's not very much considering there's a little over half of that in just one slice of bread.
Once your body runs out of carbs for fuel it switches over to creating the energy it needs using fat. When this happens, you have entered a state of ketosis.
What is ketosis?
During ketosis, fat is turned into ketones by your liver which are then used by your body for energy. Those of us with a couple extra pounds can probably see how running your body off fat could be appealing.
There are different levels of ketosis and they're not all created equal. Different levels of ketosis provide different benefits from weight loss to the treatment of epilepsy.
Yeah, you read that right. Epilepsy.

How is ketosis different from ketoacidosis?
When I first heard about Keto I got a little scared because the only way I'd ever heard the word "keto" before was in the word ketoacidosis.
Ketoacidosis is a condition that occurs when your body builds up high levels of ketones in the blood. It's caused by having high blood sugar for a long time and not producing enough insulin.
Generally your blood sugar has to be high for two days or more for ketoacidosis to occur. We're cutting out carbs though, the food group that raises blood sugar the most. So ketoacidosis should never be a problem for us.
How long does it take to get into ketosis?
The answer to this question is: It depends.

It depends on how much your cut your carb intake and how much glycogen your body has. Glycogen is how your body stores glucose or sugar in your body's cells.

It may take me only three days to get into ketosis while it may take you a week. Overall, it just depends on your body.
How do you know what your ketone levels are?
So the next natural question is: "Well how do I know I'm in ketosis and what my ketone levels are?".

I mean, you need to know if you're in that fat burning state of ketosis.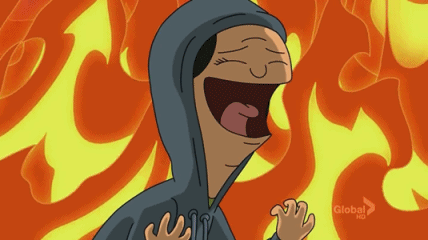 There are three ways to test if you're in ketosis or not.
Urinalysis Test Strips – These are usually a really great first step since they're inexpensive and a good way to determine where you're at when you're just starting the Keto diet. Test strips have a color coded scale that gives you an idea of the amount of ketones your body is eliminating. Keep in mind though that the test strips aren't as effective once your body gets more efficient at actually using the ketones instead of flushing them out.
Blood Testing – Sounds kind of scary but it's really not that bad. Blood testing is much more accurate than urinalysis. I've only tried one brand of blood ketone tester and that's Keto Mojo. I can't say enough good things about their product. I will warn you though, it can be kind of addictive! A drop of blood is all you need and the kit comes with test strips, the meter and lancets.
Ketone Breath Analyzer – Now I'm never tried one of these so I can't really speak on them but they are a thing that exists. From my understanding you simply blow into them and it takes a reading of the ketones in your breath. My aunt has one and she loves it.
A ketone test caveat
Keep in mind that all of these measurement methods have their own scale so what may be a 1.6 on the Keto Mojo may not be the case on a urine test strip.

Don't go crazy chasing a number or color.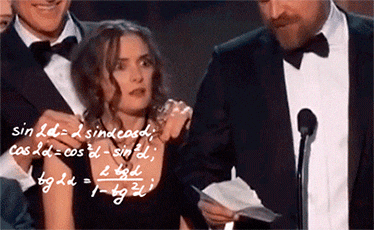 That just plain takes the fun out of it.
What are the benefits of ketosis and the Keto Diet?
Ok, we're starting to make some progress! So far we've got a general overview of what the ketogenic diet is and what ketones are.

But what's the point of all this? What's in it for you?

Everything we've been conventionally taught has told us that fat is bad. Fat will raise your blood pressure. Fat will raise your cholesterol. Too much fat will give you heart disease. All of that is starting to change though.

More and more studies have come out saying that there's no evidence that fat is bad for you as long as it's good saturated fat. In fact there have even been studies that indicate eating healthy saturated fats turn bad cholesterol into good cholesterol.

That's pretty significant guys.

We'll be going over what those good saturated fats are in another section but for now, let's just go over some of the benefits of the ketogenic diet.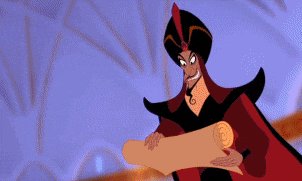 Wait… There's more.
May be used to treat mood disorders. – Preclinical studies have produced promising reports indicating that the Keto diet might be effective in treating mood disorders. The Ketogenic Diet even seems to have an effect on monoamine levels, which are a contributing factor in depression.
Appetite suppression and increased energy. – In studies comparing Keto to traditional low fat diets, participants felt less physical hunger. They also felt less fatigue.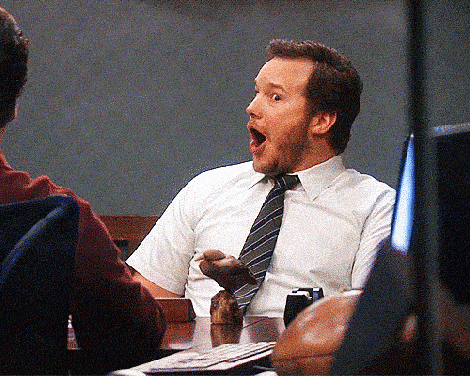 Seriously, are you getting excited yet?!

Well reel it in for a second while we go over the minor, but important, side effects of the Ketogenic Diet.
Keto Diet dangers and side effects: Keto Flu
Ok so the Keto Diet isn't all puppies and sunshine all the time. Nothing is.

(But it is mostly amazing stuff, just saying.)
In the beginning there can be some not so awesome side effects that are commonly referred to as the Keto flu.
Keto flu symptoms & sugar withdrawal
No, you don't get a cold when you get the Keto flu but you might feel like you have one.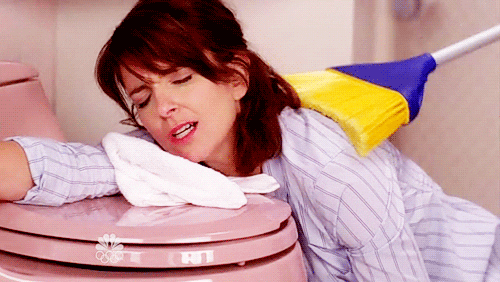 Sugar withdrawal was found to induce anxiety and depression. Recent studies have shown that side effects of sugar withdrawal closely mimic the side effects of opioid withdrawal.

Quitting sugar can have the same withdrawal symptoms as opioids. Let that sink in. Some of the common symptoms include:
Fatigue
Headaches
Irritability
Insomnia
Sugar cravings
Mental fogginess
Constipation
Diarrhea
Whew. That's a lot right? How long these symptoms last really vary depending on how high your carb intake is prior to starting Keto.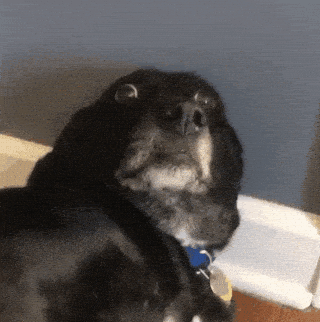 But don't be afraid. These are all problems that are easily fixed.
How can you avoid the Keto flu?
There are a few things you can do to help minimize or even avoid the Keto flu.
Drink enough water. – Carbs hold a lot of water in our bodies. This is partially why Keto dieters experience such a large weight loss in the beginning. Little to no carbs means your body will be flushing out more water. Without carbs you'll need to drink more water to keep your body nice and hydrated.
Get your electrolytes in. – Unfortunately your body is removing water and it's taking some of the good stuff with it! Keto dieters are known to be at risk for being low in electrolytes. It's important to make sure you get enough salt, potassium and magnesium. I talk a little bit more about this in my free ebook!
Don't go too crazy in the gym. – While your body is adjusting to the change in its fuel source, take it easy on the weights. Your body isn't able to use fat for fuel efficiently yet so your workouts will almost definitely suffer. Take a couple rest days or just do some light cardio.
Ease into it. – While we're on the subject of not going crazy, don't take the flying leap from eating donuts and cereal every day to doing Keto the next day. You'll feel horrible and blame it on the diet. Take it easy loves.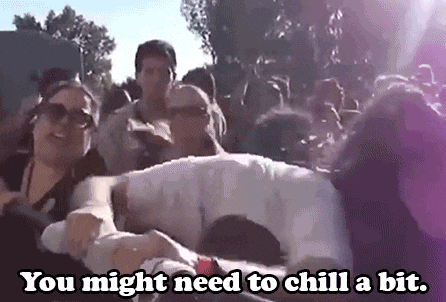 What to eat on the Keto Diet
Ok so throughout this post you've probably picked up on the fact that we're limiting carbohydrates on the Keto Diet but how limited are we talking here?

The general guideline for the amount of carbs per day you should be eating is 35 grams total or 20 grams net.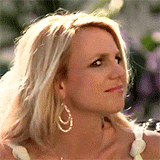 I know you're probably like girl what?

I don't blame you. Let me explain.

Total carbs is what you see circled below on the nutrition label.
Net carbs is that total, minus the grams of fiber and the grams of certain sugar alcohols.
Tracking and calculating Keto macros
So if you're limiting your carbs, where do you get your energy from? The answer to this is from fat (mostly) and protein. It's going to sound alarming but you should be getting around 70-80% of your calories from fat. This leaves between 15 and 20% calories from protein.
So if you use a macro tracking site like My Fitness Pal, you want to set your nutritional goals something like 75% fat, 20% protein and 5% carbohydrates.
Sugar alcohols on Keto
Sugar alcohols are sweeteners derived from vegetables which aren't completely digested by the human body. Because of this, your blood sugar doesn't go up as much and we're able to subtract some of the carbs since they won't be digested.

I've shared a few examples and circled the sugar alcohols on the nutrition labels below.
Keto approved sweeteners
Did you notice above where I said we can only subtract certain sugar alcohols? This is because not all sugar alcohols react the same way inside of our bodies.

Some sugar alcohols can even cause a similar reaction to real sugar in some.
Keto friendly sugar alcohols
Below are some of the most popular and least problematic sweeteners for the Keto diet. Keep in mind that sugar alcohols can cause some stomach discomfort when ingested in large amounts.
Sugar alcohols to avoid on the Keto Diet
The following sugar alcohols are probably among the most common and deceptive when it comes to commercially mass produced low carb and "Keto friendly foods".

Sugar free Russell Stover candy and other popular brands use these sugar alcohols that can actually spike your blood sugar as much as regular sugar while also causing upset stomach and diarrhea if you eat too much.

Which we almost always do, let's just be honest.
Maltitol
Maltodextrin
Xylitol
Sorbitol
Grey area sweeteners
These are sweeteners that aren't really recommended by the Keto community since they're usually combined with dextrose (sugar) and maltodextrin (also sugar). There's been debate about their health effects but I couldn't find any solid research at the time of writing this article.
So when you're reading your nutrition labels in the grocery store, these are the sweeteners to run far, far away from.
If you want something sweet and want to skip all the label reading, ChocZero is an amazing option. They sweeten their chocolate without sugar alcohols and have everything from milk to dark chocolate. Keto syrups, chocolate squares, and more. Use code MYCOFFEEHASBUTTER when you buy!
Keto Diet Food List
Alright, we're into the home stretch! I'm so proud of you for hanging in this long, I know it's been a lot of information.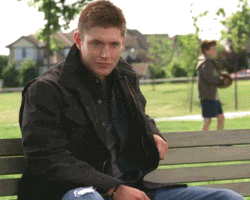 So what foods can you eat on the Keto diet? Obviously carbs are a no go but there are more carbs in certain foods than you'd think!

It would be almost impossible for me to list every single thing you can and cannot eat on the Keto Diet. I mean this article is well over 2000 words, that's long enough right?
Here is a basic list though that will get you started and pointed in the right direction on Keto.
Keto Vegetables
Zucchini
Cabbage
Broccoli
Eggplant
Radishes
Green Beans
Spinach
Brussel Sprouts
Lettuce
Collard Greens
Mushrooms
Keto Fruits
Raspberries
Blueberries
Avocados
Tomatoes
Blackberries
Lemons
Limes
Proteins
Salmon
Chicken (preferably dark meat)
Beef (preferably fatty cuts)
Pork
Mussels
Lamb
Eggs
Dairy
Full fat milk
Heavy cream
Half & half
Full fat cheese
Grass Fed Butter
Oils
Olive Oil
Avocado Oil
Coconut Oil
Ghee
MCT Oil
Nuts
Macadamia nuts
Brazil nuts
Pecans
Walnuts
Pumpkin seeds
Sunflower seeds
Cashews
Hemp seeds
Chia seeds
Other Keto Diet friendly snacks
Dark chocolate (70% or higher)
Mustard
Mayonnaise
Keto Diet food list PDF
You might want to take this list on the go with you so I typed it up in this handy dandy Keto food list PDF. The PDF also contains a couple other items not listed here.
You can download it to your phone and have it with you whenever you're out grocery shopping if you're every unsure on what to buy.
Now fly fly my little Keto butterfly! Spread what you've learned with your friends and family so they can start living their best lives too. And remember, you can do this!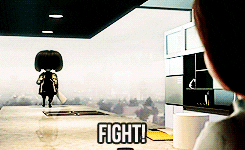 Choose your favorite image from below to share on Pinterest and Facebook! Or you can share all of them, I don't mind.

Are you the type that works better with a little backup? Join the Ketolosphy Group on Facebook to meet and interact with other Keto minded people. Everyone's always friendly and there's never any judgement!