You ever just, like, need to eat pancakes? Well, this recipe is for when you need pancakes but want to stay at least semi healthy. Oat & Almond Flour Gluten Free Dairy Free Pancakes will definitely hit the spot.
I mean…I can't be the only one 😔 Honestly, after all of the terrible, horrible, no good, very bad eating I did over the holidays I can't help but feel like I probably shouldn't be eating pancakes. But these are oat and almond flour pancakes so that makes it OK right?
Because, gluten free.
These pancakes are a perfect way to come down from that holiday carb high. Seriously, I don't think I've ever taken so many naps in my life. You know what I'm talking about, those comas you slip into after those big holiday meals.
And that's ok!
Because we're all about moderation around here but it's time to get back to our regularly scheduled programming and these gluten free dairy free pancakes are a great way to do it.
All About Moderation
When I do eat carbs, I try to eat them for breakfast or lunch, partially because that's just my personal preference. There have been a few articles and research studies I've come across though that suggest this is the way to go, if for no other reason than fueling your workouts or day to day activity. I also came across a research article from Vanderbilt University that suggested that eating carbohydrates can boost your mood.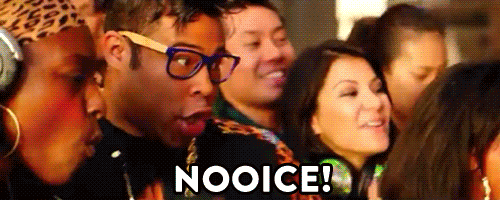 This is essentially why I'm all about that flexible dieting life.
Like I mentioned above, these pancakes are a perfect way to regulate your body from all those holiday carbs. Oat flour is lower in net carbs (Thanks fiber! 👍) and calories than white flour.
It also has more protein than white flour, which I thought was pretty cool. And if you have oatmeal in your house, you have oat flour. I just processed about 1 1/2 cups of oatmeal with my Ninja Ultima Blender and voila, oat flour!
Perfect Gluten Free Pancakes
These oat and almond flour pancakes get nice and crisp on the outside while still remaining moist on the inside. I love the addition of almond flour in these pancakes because it gives the pancake a nice little bite. You could definitely use all oat flour if that's what floats your boat.
You could use any granulated sweetener of your choice here. I just feel like brown sugar and oatmeal go together like peanut butter and chocolate.
How to make vegan gluten free pancakes
These pancakes can easily be vegan-ized, just replace the eggs with flax eggs and the butter with coconut oil. I've made it this way several times and it's just as good!
The only difference is really in the color. They don't get as golden but that's from the absence of the egg. Still delicious though!
How to store your dairy free pancakes
Storing these pancakes is one of the easiest things of all time.
If storing them in the refrigerator, they last between three and four days in a tightly sealed container or storage bag. Consider placing a piece of parchment paper between the layers of pancakes to prevent them from sticking together.
If you're looking to store these pancakes for quick breakfasts in the future, freezing them is the way to go. Place the your gluten free dairy free pancakes in a single layer on a parchment lined sheet and place it into the freezer.
After about 15-20 minutes, transfer the pancakes to a freezer bag and seal. Be sure to remove as much air as possible to help combat freezer burn.
Freezing the pancakes on the baking sheet keeps them from sticking together once you put them in the bag. Try not to let the pancakes freeze completely on the baking sheet because ice crystals can form.
Oat & Almond Flour Gluten Free Dairy Free Pancakes
Gluten free pancakes made with oat and almond flour. These pancakes are so moist and delicious, you won't believe they're good for you! These can easily become vegan pancakes with our easy swaps.
Ingredients
1 1/2 cups oat flour
1/2 cup almond flour
2 tbs brown sugar, or your preferred granulated sweetener
2 tsp baking powder
1 tsp cinnamon
1/2 tsp salt
dash of nutmeg
2 eggs, two flax eggs (1 tbs flax + 3tbs water = 1 flax egg)
1 tbs butter or coconut oil, melted
1 1/4 cup almond milk
1 tsp vanilla extract
cooking spray for the pan
Instructions
In a medium bowl combine flours, sweetener, baking powder, cinnamon, salt, and nutmeg. If you're using flax eggs for the vegan version, combine flax with water and set aside to thicken a little.
Preheat a skillet to medium-low heat. These pancakes have to be cooked low and slow so that the outside doesn't get too brown before the middle is done.
Whisk eggs in a separate, clean bowl then add butter, continually whisking so the butter doesn't congeal or clump up in the eggs
Whisk in milk and vanilla extract. Make a well or indention in the dry ingredients and pour the wet ingredients into it.
Add your preferred cooking oil to your pan and dispense batter, ¼ cup at a time. Allow to cook until bubbles appear, then flip.
Enjoy warm with bananas and walnuts or freeze and reheat in the toaster for quick breakfasts.
Nutrition Information:
Yield:

6
Serving Size:

1
Amount Per Serving:
Calories:

295
Total Fat:

16g
Saturated Fat:

5g
Trans Fat:

0g
Unsaturated Fat:

9g
Cholesterol:

102mg
Sodium:

441mg
Carbohydrates:

27g
Fiber:

4g
Sugar:

5g
Protein:

11g